Your One-Stop Stop for Packaging
We utilize a wide range of equipment, which allows us to produce various sizes from small die cuts to furniture boxes and everything in between. Our equipment also enables us to run a diverse array of corrugated products. These include:
Displays
Shipping Boxes
Up to four color custom printed boxes
Litho-labeled boxes
4-Color Process Digital Printing
Pads and dividers
Partitions
Die cut boxes
Packaging-Atlanta is the leader in specialty food packaging products ranging from plain and custom-printed pizza boxes to cake pads and circles to our signature Bake'NShip® baking trays.
We have an in-house digital color press that we utilize for smaller, custom-printed items. Customers can create custom-printed boxes, displays and other corrugated packaging without paying the extra cost for tooling. We suggest this for customers who change their print constantly, run smaller items (100-1000 pieces) or want items that may only be produced once or twice.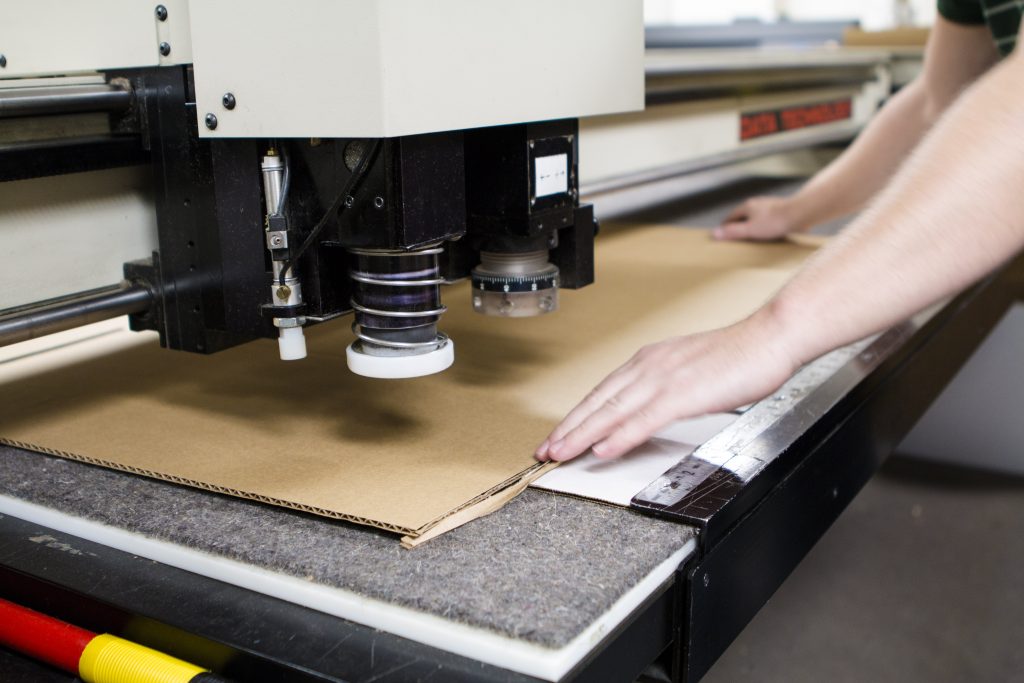 Need help with inventory management and warehouse support?
We do that, too! We are happy to handle your inventory and offer warehouse support for customers with specific needs for this type of service.
The team at Packaging-Atlanta is innovative and creative. We hope you'll put our skills to the test and challenge us!